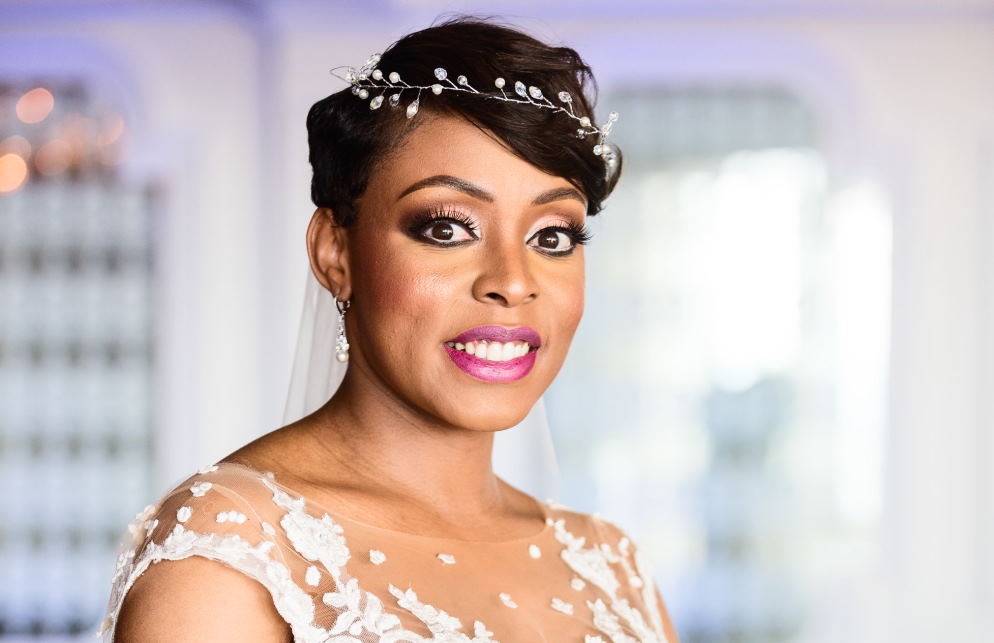 Makeup Looks for Black Brides: Timeless and Trendy Ideas
The big day is coming up, and you want to ensure your makeup look is on point. Whether you're going for a timeless look or something more trendy, these ideas will help you get inspired. From simple and classic to bold and dramatic, there's something for every black bride. So don't wait any longer, start planning your perfect makeup look today!
Top bridal makeup ideas for black women
When it comes to makeup, black brides have a wide range of looks. Whether you're going for a timeless and elegant look or something more modern and trendy, there's sure to be a style that suits you. Here are some of our favorite makeup looks for black brides:
Classic and Elegant: Opt for nude lip color and smoky eyes for a classic and elegant look. Add a touch of shimmer with highlights on your cheekbones and the inner corners of your eyes.
Modern and Trendy: Try a bold lip color with winged eyeliner for something more modern. Add definition to your eyes with dark eyeshadow in the crease. Keep the rest of your makeup simple and clean for a fresh look.
Glamorous and Dramatic: For a glamorous and dramatic look, go all out with false lashes and winged eyeliner. Add some shimmer with highlights on your eyes' cheekbones, brow bones, and inner corners. Complete the look with a bold lip color.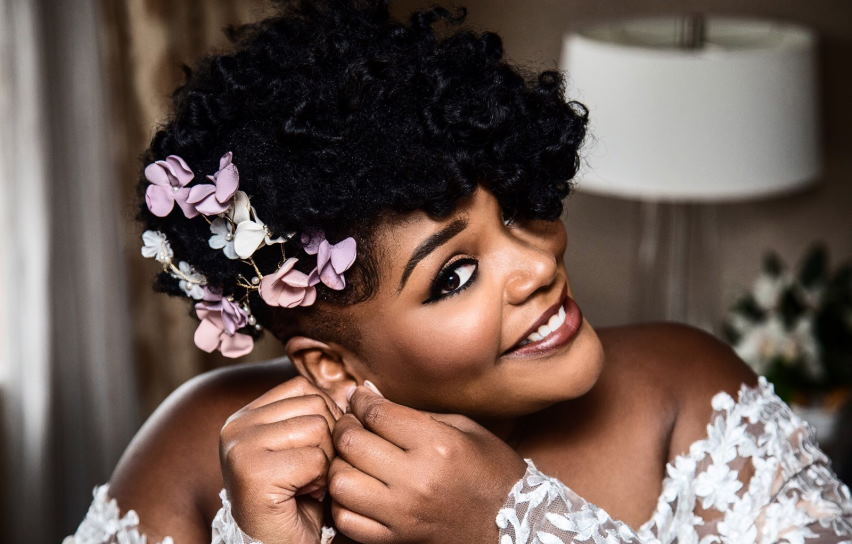 Natural and Glowy: For a natural and glowy look, focus on using products that will give you a dewy finish. Use a hydrating primer, foundation, and setting spray. Add a touch of highlight to your cheekbones, brow bones, and Cupid's bow. Finish off the look with a sheer lip color or clear gloss.
Whether you're looking for something classic or modern, there's a makeup look for black brides that's perfect for you. Experiment with different styles and find the one that makes you feel most beautiful on your big day.
African American bridal makeup tips
When it comes to your big day, you want to look and feel your absolute best. If you're an African American bride, that means finding the right makeup artist who can give you a flawless complexion and enhance your natural beauty.
To help you out, we've rounded up some of our favorite African American bridal makeup tips. From the best foundation for dark skin to the perfect nude lipstick, here's everything you need to know about getting your wedding day glow on!
Foundation
For a long-lasting, full coverage foundation that won't settle into lines or crease. It comes in 40 shades, so you're sure to find a perfect match for your skin tone.
Concealer
This cult-favorite concealer is super creamy and blendable, making it easy to build up coverage without looking cakey.
Powder
Set your foundation and concealer with a light dusting of translucent powder. This will help keep your makeup in place all day (and night!).
Bronzer
A little bit of bronzer can go a long way in giving your skin a healthy, sun-kissed glow.
Blush
This peachy pink shade looks good on everyone and has just the right amount of shimmer.
Highlighter
This formula is super concentrated, so a little goes a long way. Just tap it onto your cheekbones, brow bones, and Cupid's bow for a pretty sheen.
Eyeshadow
When it comes to your wedding day eyeshadow, less is more. Stick to a soft, neutral shade like taupe or champagne and apply it with a light hand.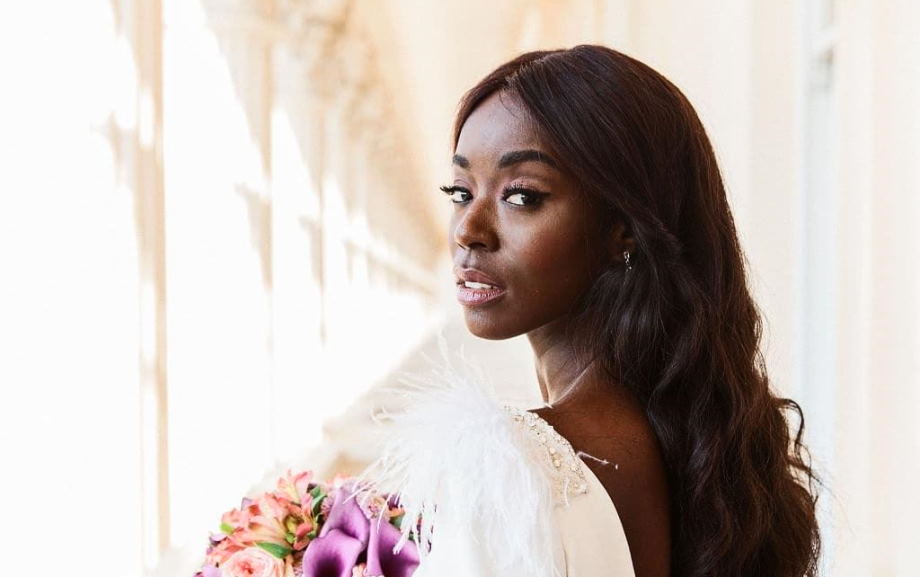 Eyeliner
This pen-style liner is easy to use and gives you precision control. Plus, it does stay put all day long!
Mascara
No wedding day makeup look is complete without a few coats of volumizing mascara.
Lipstick
There's nude lipstick, whether you prefer a glossy finish or a matte lip.
Lip Liner
To help your lipstick last all day (and night!), line your lips with a matching lip pencil first.
Setting Spray
Lock your makeup in place with a setting spray. This weightless formula will keep your makeup looking freshly applied for 16 hours straight!